"Adrian's passion for equity and access in healthcare is clearly evident in his lectures and speaking engagements. Through his interaction with our staff and various communities, Adrian reinforced and affirmed our dedication to serving individuals from diverse genders and sexualities, and through those interactions, created intentional and human centric ways of moving this work forward. We are grateful for his work supporting our campus advocates, clinicians, and all those serving our larger community." – Brian J. Patchcoski, Director, LGBTQA Student Resource Center, The Pennsylvania State University
Adrian Shanker is available for book talks, lectures, grand rounds, and moderated panel discussions with chapter authors anywhere in the USA or Canada. He is also available for virtual speaking engagements.
Intended audiences:
Health professionals
Graduate and undergraduate students in health professions, public health, public policy, and women's and gender studies and related disciplines.
LGBT activists and student leaders
Healthcare activists
Health insurance companies
Policy makers
For Information and Booking
adrian@bradburysullivancenter.org
Upcoming Events
December 12. 1-6pm: Asbury Park Social Justice Book Fair, Asbury Park, NJ (Book talk at 2pm+ Signing throughout the event, FREE event!)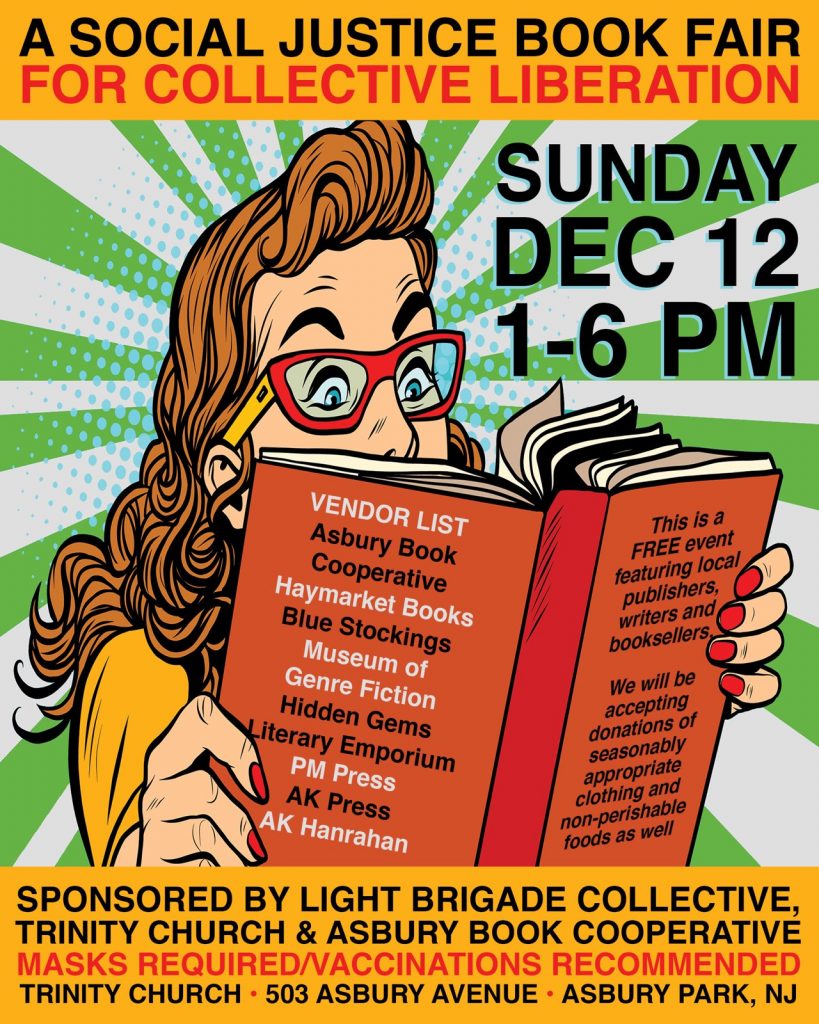 Past Events
Recordings of some previous virtual events
January 17, 2020: Dallas, TX, Creating Change Conference
January 17, 2020: Dallas, TX, Deep Vellum Books
January 19, 2020: Washington D.C., The Potter's House
January 21, 2020: San Francisco, CA, Manny's
January 22, 2020: Oakland, CA, East Bay Booksellers
January 25, 2020: Bethlehem, PA, Bethlehem Area Public Library
January 30, 2020: Milford, PA, Hotel Fauchére with TriVersity LGBT Community Center
February 1, 2020: Easton, PA, LVAIC LGBTQ+ Student Leadership Symposium, Lafayette College
February 24, 2020: York, PA, at Rainbow Rose LGBT Community Center
February 25, 2020: Bethlehem, PA, Northampton Community College
March 10, 2020: Bethlehem, PA, Innovation Alley at TEDx Lehigh River
April 14, 2020: Virtual, Bethlehem, PA Area Public Library
April 17, 2020: Virtual, Curve Magazine's Virtual Global Festival
June 25, 2020: Virtual, 2020 LGBT Health Workforce Conference
June 26, 2020: Virtual, 2020 HIV Prevention and Education Conference
June 28, 2020: Virtual, East Penn Democratic Committee
July 23 and 30, 2020: Virtual, Allentown PA Health Bureau
August 13, 2020: Virtual, Planned Parenthood Action Fund of New Jersey
August 15, 2020: Virtual, Northampton County, PA Healthcare is a Human Rights Virtual Panel
August 20, 2020: Virtual, Winnipeg, MB, Our Own Health Centre, presented by The Quit Crowd.
September 12, 2020: Virtual, New York City, NY, Bureau of General Services Queer Division
September 22, 2020: Virtual, Flemington, NJ, PFLAG Hunterdon County
October 1, 2020: Virtual, Allentown, PA, Cedar Crest College
October 1-31, 2020: Virtual, Out For Health Virtual Resource Fair, Denver, Colorado, Center on Colfax
October 2, 2020: Virtual, International, Interpride
October 22, 2020: Virtual, North Shore Pride, MA
November 10: virtual lecture, Center for Social Work Education, Widener University.
November 12, 2020: virtual workshop with Philadelphia Family Pride
November 19-20, 2020: virtual presentation at the 2020 Global Sex Research Virtual Conference
February 19, 2021: Allentown, PA, Grand Rounds, Lehigh Valley Health Network – Obstetrics and Gynecology
March 2, 2021: Virtual, PA Immunization Coalition / PA Chapter of American Association of Pediatrics
April 8-9, 2021: virtual, Pennsylvania Community and Public Health Conference
April 13, 2021: Virtual, Lancaster LGBTQ+ Coalition, Lancaster, PA
April 19 & 22, 2021: Virtual, Training for nurses, Penn Highlands-Huntingdon
May 8, 2021: Virtual, Golden Crown Literary Society Finalist Spotlight
June 17, 2021: Virtual, The Quit Crowd and the Manitoba Tobacco Reduction Alliance Inc.
June 25, 2021: Virtual, The Pennsylvania Medical Home Program
August 4, 2021: Virtual, Keynote address, Celebrating Cultural Diversity Conference
September 25, 2021: Virtual, Pennsylvania Public Health Association
October 14: Bethlehem, PA, Eastern Pennsylvania Healthcare Executives Network
October 24-27: Denver, CO, American Public Health Association Annual Meeting
October 26: Denver, CO, The Center on COLFAX
November 18-21: San Juan, PR, Society for Scientific Study of Sexuality Annual Meeting