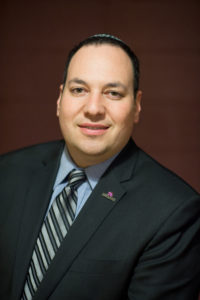 Adrian Shanker (He, Him, His) is an award-winning activist and organizer whose career has centered on advancing progress for the LGBT community. He has worked as an arts fundraiser, labor organizer, marketing manager, and served as President of Equality Pennsylvania for three years before founding Bradbury-Sullivan LGBT Community Center, Allentown, Pennsylvania's LGBT Community Center, where he serves as Executive Director.
An accomplished organizer, Adrian has led numerous successful campaigns to advance LGBT progress through municipal non-discrimination and relationship recognition laws and laws to protect LGBT youth from conversion therapy. A specialist in LGBT health policy, he has developed leading-edge health promotion campaigns to advance health equity through behavioral, clinical, and policy changes. Adrian administered data collection for the 2015 and 2018 Pennsylvania LGBT Health Needs Assessments. He is editor of Bodies and Barriers: Queer Activists on Health (PM Press, 2020) and co-author of "Queer and Quitting: Addressing Tobacco Use as an LGBTQ Issue", a chapter in The Routledge Handbook for LGBTQIA Administration and Policy. At the appointment of Governor Tom Wolf, Adrian serves as a Commissioner on both the Pennsylvania Commission on LGBTQ Affairs and the Pennsylvania Human Relations Commission. Previously, he served on the Office of Health Equity Advisory Board at Pennsylvania Department of Health.
Adrian earned a Graduate Certificate in LGBT Health Policy & Practice from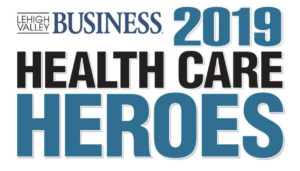 The George Washington University and a B.A., cum laude, in Political Science and Religion Studies from Muhlenberg College. Named a "Healthcare Hero" by Lehigh Valley Business and twice named 'Person of the Year' by Philadelphia Gay News, Adrian has received numerous recognitions for his leadership, including the Bar Association of Lehigh County's 'Liberty Bell Award', the City of Allentown's 'Human Relations Award', Anne Frank Center USA's 'Spirit of Anne Frank Award', and GLSEN Hudson Valley's 'Leadership Award'. He is a member of The Society for the Scientific Study of Sexuality and The American Public Health Association.
for information, interviews, and booking
adrian@bradburysullivancenter.org